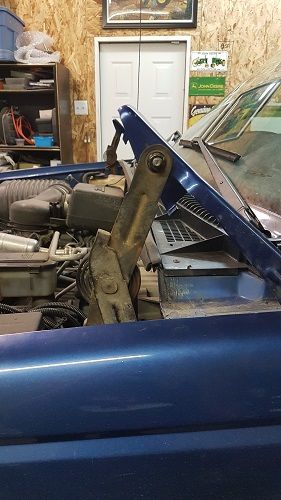 I changed the spring, ended up after putting the better hood in place, I had to change the hood mounts too, because they were bent.
This is the spring that was on the truck when the hood hit the cab. I replaced them.
The damaged hood.
The hood that came off the 95 1 ton.